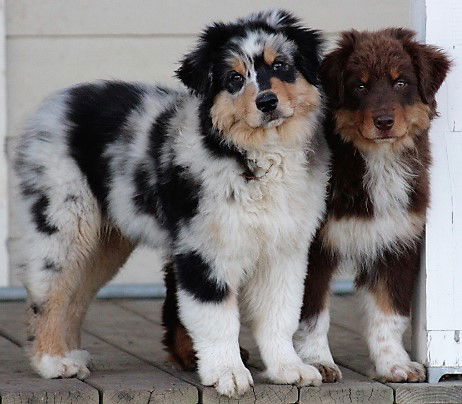 Welcome to Irongate Australian Shepherds!
Here at Irongate, we breed quality AKC & ASCA registerable Australian Shepherd puppies. All our puppy parents have health testing and screenings including OFA.
Learn More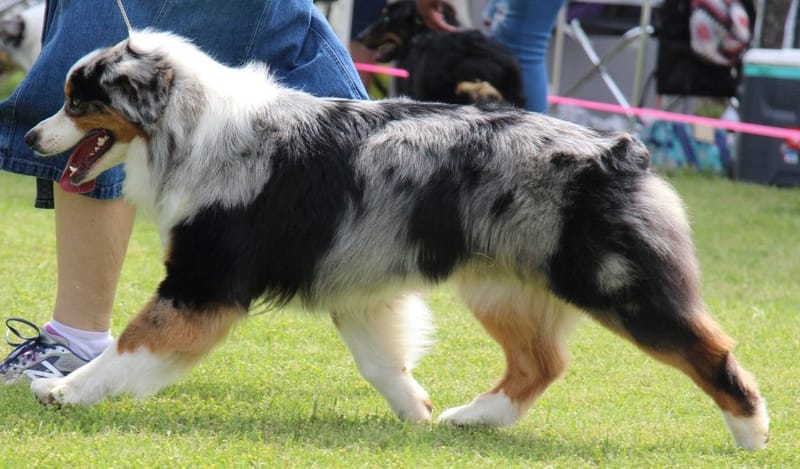 Aussies in a Nut Shell
The Australian Shepherd is a well balanced, multi-purpose dog. Not only are they fantastic working dogs, but they also make loving, loyal companions and guardians. Aussies are very intelligent, athletic, and are easily trained. Regular exercise and "jobs" help the Aussie be all they were bred to be! Since they are so easily trained, Aussies can excel in many performance events including herding, agility, obedience, rally, nose work, tracking, dock diving, FCAT, and just about anything! As sensitive, intelligent and intuitive dogs, the Australian Shepherd makes a fantastic Emotional Support Pets (ESP). They often make superior Medical Alert dogs (Diabetic, Seizure, Cancer, and Autism, etc).